Every time I see this bush, it brings to mind a name for a [fictional?] music group with a female lead singer, Rhoda and the Dendrons.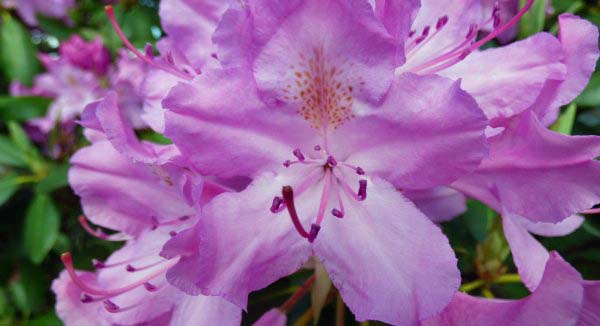 We've had a lot going on here and it has kept me away from this blog.  The vegetable garden is in and looking good.  No pictures yet.  The peonies are in blossom.  The purples were first, followed by the pinks.  Yesterday, the white peonies opened their blossoms.  Japanese iris by the barn are looking good, but you have to walk right up to them to see them.  They are hiding behind day lilies, which have not yet blossomed.
We are sleeping better at night since our new Sleep Number bed arrived last week.  It is a lot nicer than sleeping in my recliner.  What a difference it makes to raise the head (easier to breathe w/o snoring) and feet (Lessens pressure on the lower back).  Our unit even has the built in massage.  Expensive, but well worth it.