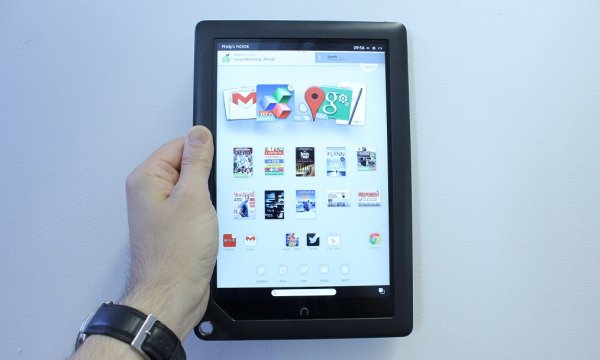 This is not a paid post.  The opinions are mine and freely shared.
I splurged and bought a Nook HD+.  I found that I could read from the back-lit screen for extended periods of time.  Reading more than three or four pages from a book printed on paper had become a difficult chore for me.  I can also use my Nook to surf the Web using the Chrome browser which comes already installed.  For fun, I have apps for Sudoku and Angry Birds.  (The best feature of the latter is the sound effects.)
I like mine so much that I bought one for Sylvia.  We find that it's also a great way to get books from the library . . . and you don't have to leave the house to fetch or return a book.
I'm getting toward the end of Paddy Plays in Dead Mule Swamp by Joan H Young (aka Sharkey).  This is the third in this series.  These are excellent books.  They are easy reads with compelling story lines.  You can discover more about Joan's writing at Books Leaving Footprints.
Footnote:
Before this was posted, I had finished reading the book.  I stayed up way past my normal bed time, but the story had pulled me into it so that the only way to extract myself was to finish the story.