It was April 20, and the sun shone bright on new fallen snow.  From the office window I could see the miniature daffodils peeking through the snow.  Sylvia took the camera and captured an image.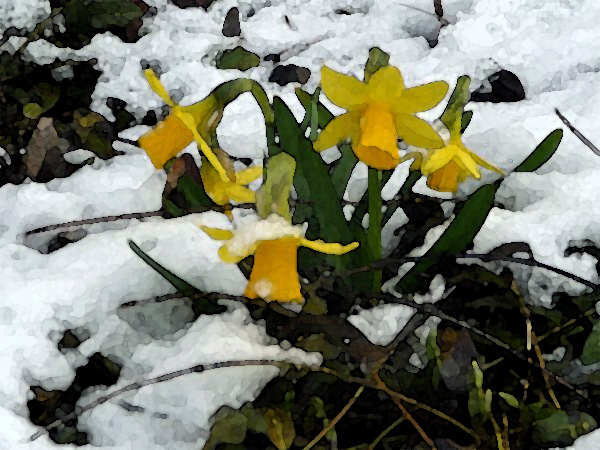 When I noticed that the camera settings were off a bit, it was too late to try again.  I used PhotoShop Elements to give the scene a water color look.
The size of these beauties does not come through well.  You can see that blossoms and stems are not in the same proportions as full-size daffodils, but that's only part of the story.  Two days later, I captured another photo after placing my cap on the ground beside the flowers.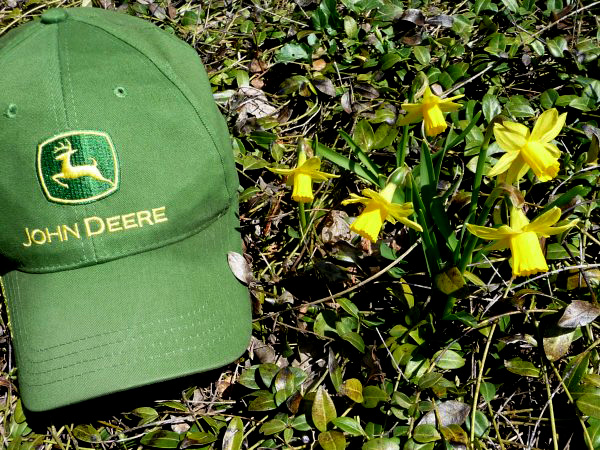 I'm not participating in Wordless Wednesday this week.  I thought these images needed a few words of explanation.  Here's hoping you enjoy them.