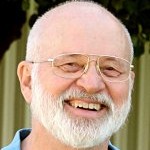 Hi, I'm Chuck.  I've been officially retired since April of 2001 and blogging since January of 2009.  It started for me as an exercise in sharing with my family.  What I couldn't see then was that I'd find a whole new world populated with great people, many of whom have become friends.
The name Secondary Roads is a statement of where I am since retirement.  During my work career, life was filled with deadline pressures and management decisions.  I attended meetings of the Board of Directors and served as staff liaison to one of their standing committees.  My door and telephone line were open–and frequently used.  My e-mail inbox seemed to be constantly full.  There was never time to be bored.  I actually loved that part.  What I didn't love was my blood pressure, which had become a matter for concern.  The BP didn't respond to treatment.  My doctor tried everything he knew to do.  During one appointment he said to me, "If you didn't have that job, your BP would probably drop back to normal."  I think I replied that I wasn't likely to do that in the foreseeable future.  About a year later, I was ready to retire despite my age.  I prepared a resignation letter for my boss, the CEO.  He didn't accept my resignation, but he did offer to remove management and supervisory responsibility.  He transferred me into an editing job, which I could do mostly from home with 30 work hours per week, which included the full benefit package.  I accepted the offer.  That was 1998.
There's more to the story, but I'll let my wife of 50+ years, Sylvia, share that with you.  Sylvia is also an author for this blog, and I hope you'll see her byline on here once in a while.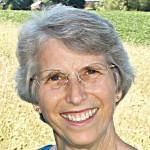 Hi, I'm Sylvia.  I met Chuck at the birthday party of a mutual friend.  That was in 1957 and we were teens.  We were married in September of 1961.  We have two sons and have lived in Michigan, Connecticut, Costa Rica and Ecuador.
I am a teacher.  My degrees are in teaching the blind and those with learning disabilities.  I have taught at the Michigan School for the Blind, in Ecuador I had a bilingual kindergarten.  In 2000, I retired from teaching (Bilingual Special Education) with 20 years credit in the Connecticut school system.
My days had been full–very full.  Can you imagine preparing individual lessons plans and lessons in two languages for each student that you work with?  Neither could my supervisor, but that's what I did.  Tough and demanding?  Yes, it was, and at times it was frustrating.  The rewards of seeing children learn, grow and develop made it worth while for me.  Sometimes I would see former students that had graduated from High School and had gone on.  When one of those took time to say something nice to me, I felt great!
With retirement in the spring of 2000, I wanted to return to our native state of Michigan.  Chuck was able to continue his part-time editing job from Michigan.  All he needed was telephone, Fed-Ex and Internet access.  No problem there.
Today we live in a ranch-style house on a hill beside a quiet dirt road in the country.  Our church is only a mile away.  The nearest village is about 5 miles from here, and the county seat is 14 miles from here.
In 2011 we celebrated our 50th wedding anniversary with our family.  We love them so much.