We've called the garden area along our foundation wall Granny's Garden since Briana (granddaughter) gave Sylvia a sign with "Granny's Garden" on it.  Time and weather have destroyed the sign.  The name remains.
This year, Bryant and Barbara came the Saturday before Mother's Day and cleaned out that area, putting down fresh mulch.  They also gave her a gift certificate to Flower Land and a beautiful handmade card.  (Handmade cards are a tradition in Barbara's family, and they do a terrific job each time.)
I went out this morning to check on the plants.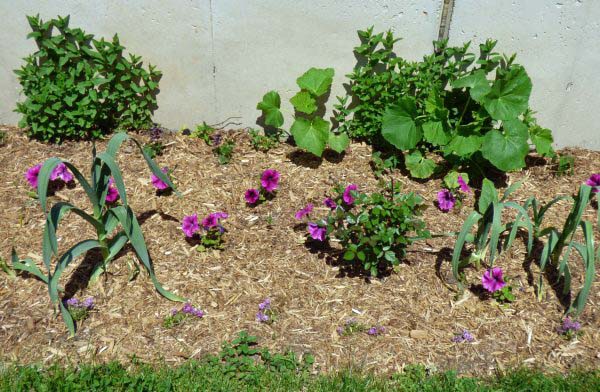 In addition to her new flowers, you can see a rose, giant garlic, mint and hollyhocks.  (Yes, we enjoy fresh garlic–a lot!)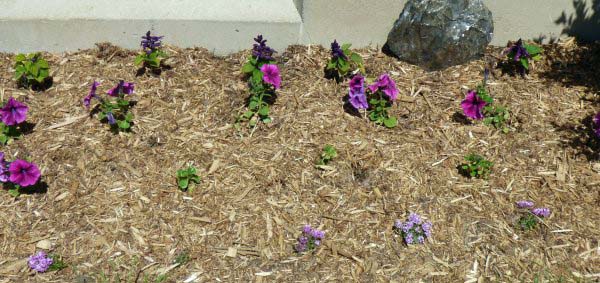 The mica is from Sylvia's father.  When we see it we think of him.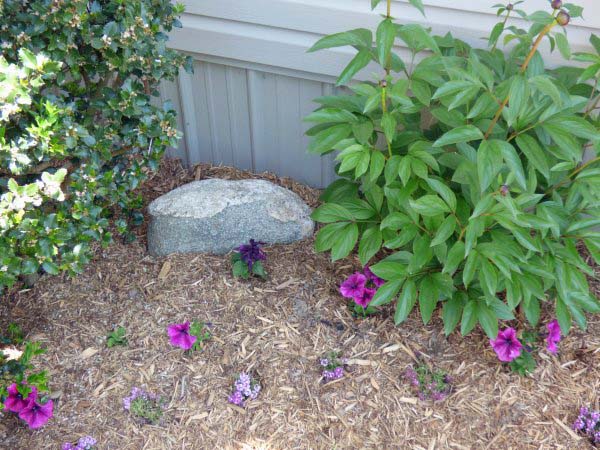 Holly and peony grow in the end corners.  Barbara trimmed the holly bushes so they look great.
Once again we say, "Thank you very much."