I was headed down the driveway when I spotted this monster crossing our lawn.  I stopped the car, picked up a weapon (my camera) and went to investigate.  Soon I was eye-to-eye with the beast.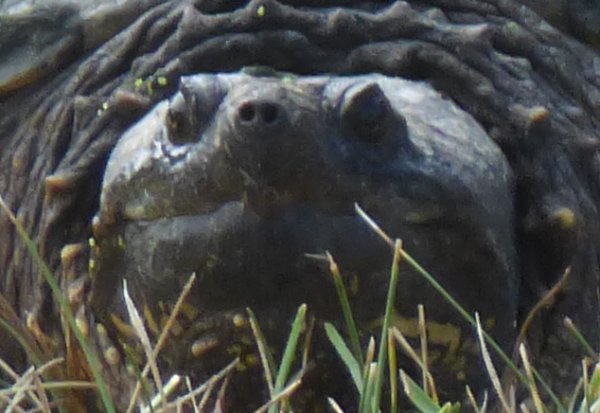 I'm not going to mess with this one.  Would you?
I retreated.  And got a better look.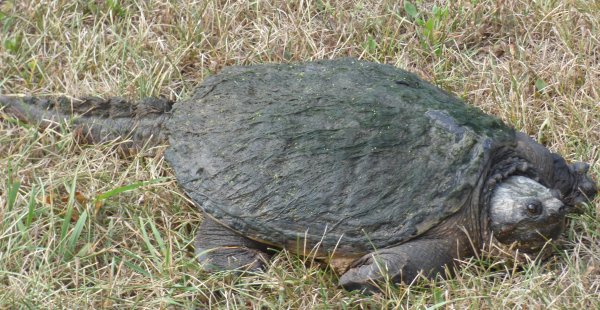 The turtle left, but perhaps blessed us in passing.  A few days later we received two and a half inches of rain and that brown lawn is once again a luscious green.
I saw that turtle in the morning.  Later that afternoon.  I met a painted turtle on the driveway as I was walking back from the mailbox.  Unfortunately, I had no camera with me.
As we are officially in autumn, the birds are beginning to flock together.  Perhaps they are getting ready for their annual southward migration.  As they pass by, my big antenna seems to be a favorite place to get a bit of rest.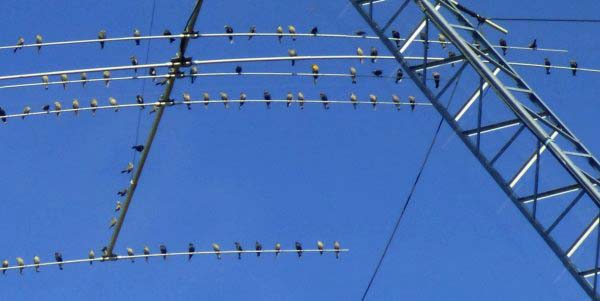 They all came at once.  Soon they were all gone.
I enjoyed their visit.