It rained most of the day and we had strong winds out of the east.  Driving into the city to meet our son and daughter-in-law for lunch was not much fun for the heavy rain and traffic.  Coming home was different.  The rain had slackened and so we had much better visibility.
We had been in the house for a short while when I noticed a tree branch down beside the road.  It looked to be all on the lawn.  But a closer look revealed the rest of the story.  Just minutes after we had driven by, this happened.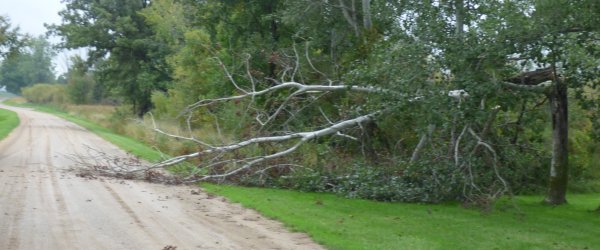 A work crew from the county road commission is now clearing the mess out of the road.  Update to follow.