The sun had just dipped below the horizon.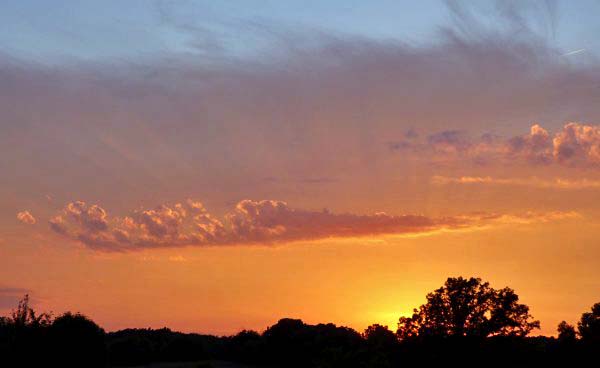 I looked out one of the new windows in the dining area.  There in the twilight were the doe and her twin fawns.  The fawns have grown a lot in the last several months.  I went to the office and returned with camera in hand.  Mom and the fawns had separated enough that I couldn't get all three in a single, useful image.  You know who I chose.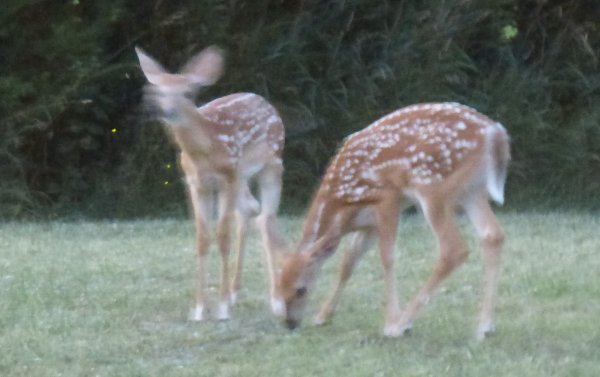 I've zoomed in a lot.  I'm hand holding the camera.  It takes four or five images and combines them to make it seem like full daylight.  (I did not manipulate these pix.)  It's the multiple images that's creating the blur.  I tried again.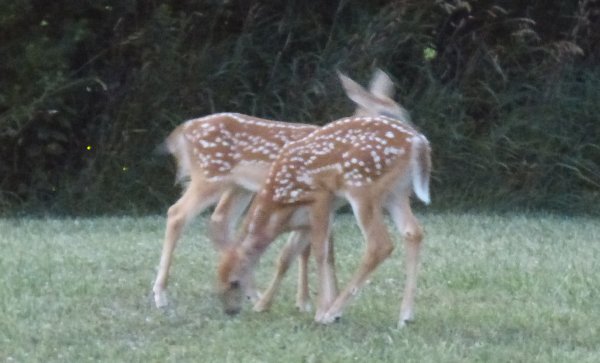 Better results even though the subjects didn't cooperate by standing still.

  These two have been so playful.  It has been a lot of fun to watch them run and jump and enjoy our lawn.