As sunset approached, I looked out the dining room window and saw them grazing on the grass.  With camera in hand, I captured an image.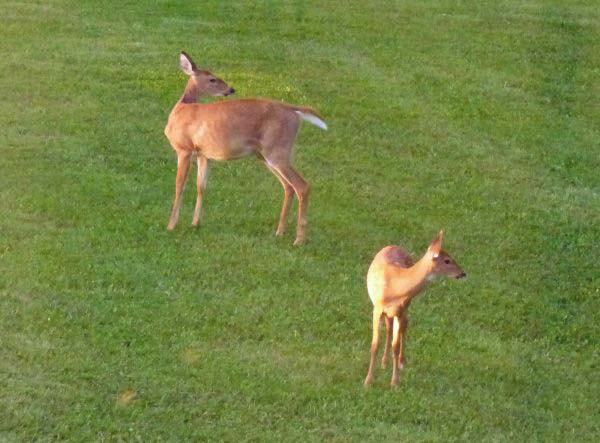 Something over my way made the young one curious.  He approached the house.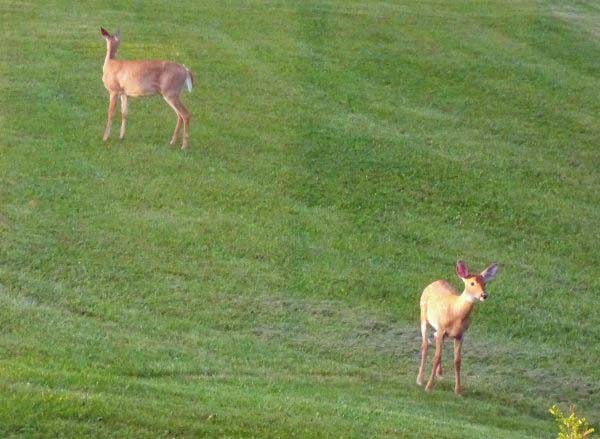 Hey!  You at the window, is that a camera in your hand?  I'm out of here!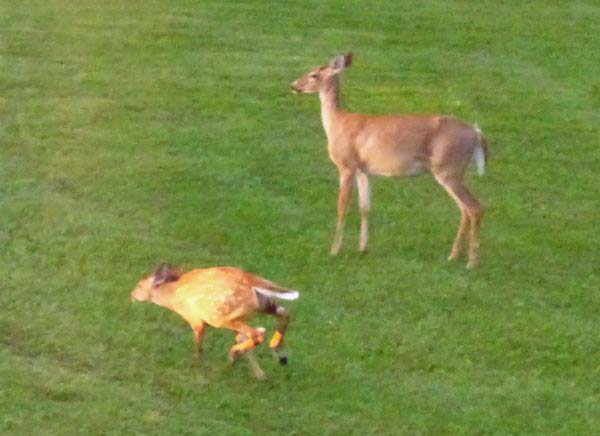 It's amazing to me how fast this guy can run.  Mom has seen it before, and it's no big deal to her.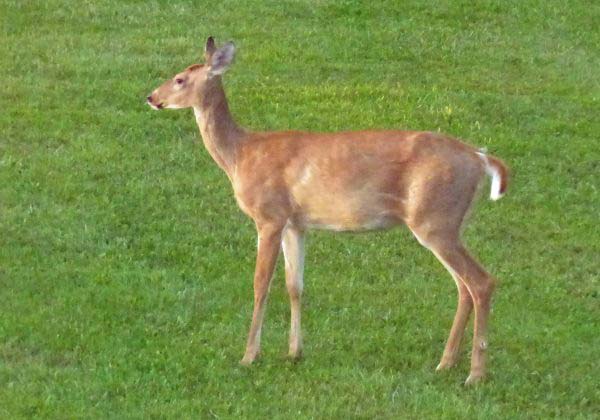 She continued her grass-grazing activities while continuing to be alert to her surroundings.