Much to Sylvia's delight, garden output is slowing.  Most of the zucchini and tomatoes are in their final stages of production.  Everything has done so well except for parsnips and carrots.  Neither germinated at the first planting.  (Perhaps we got some bad seed?)  Carrots did germinate at second planting, but are not yet ready for harvest.  Sad to say, no parsnips for this year.
Our garden looked like this last week: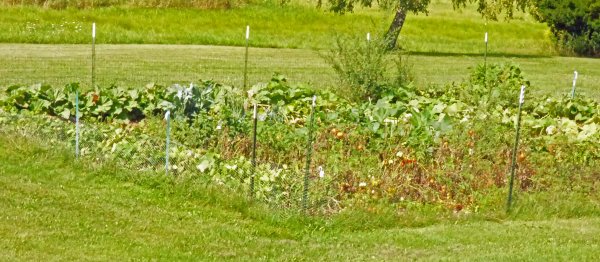 Compare that to a year earlier: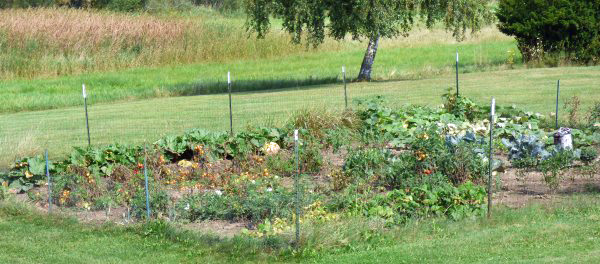 Special Day
It was 55 years ago today that Sylvia and I made our vows to one another.  In some ways it seems a lifetime ago, and in others like it seems like it was only yesterday.
We are enjoying a quiet day.  This evening we'll go to our favorite restaurant and have a scrumptious dinner.