You know the expression . . .  As summer transitions into autumn, the bees are busy.  This time of year, you'll find them on the seedum.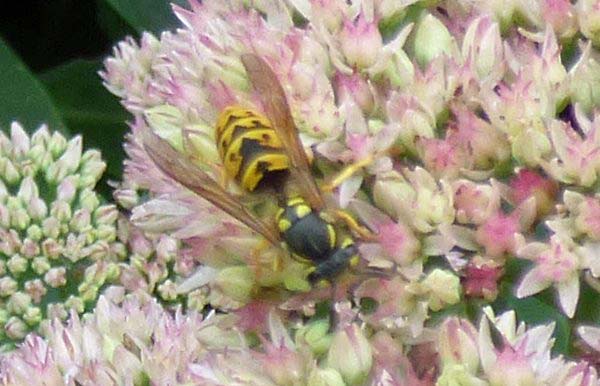 The are harvesting those last loads nectar before the season ends.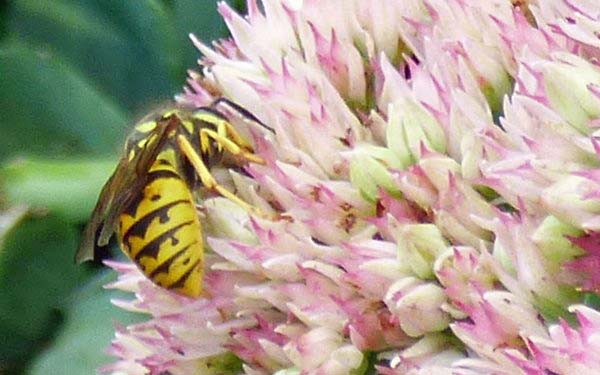 No time to play.  Must seize the day.  Carpe diem.
Meanwhile, out at the barn.  Another creature is looking for a different kind of meal.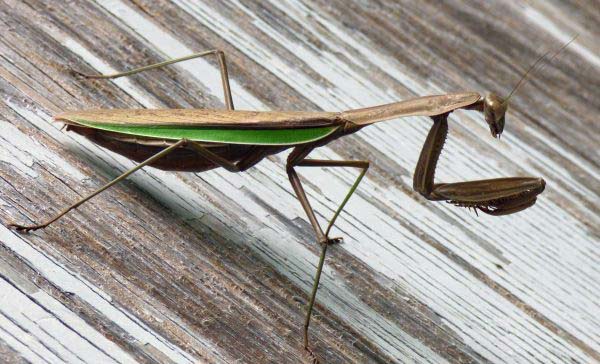 This is the largest mantis that I have seen.  I frequently find these on the seedum, but not this day.