Sunday evening, our friend Sharkey arrived on schedule.  She did an overnight stay with us and left mid-day headed for base camp.  She and her friend, Marie, will be hiking on the Buckeye Trail.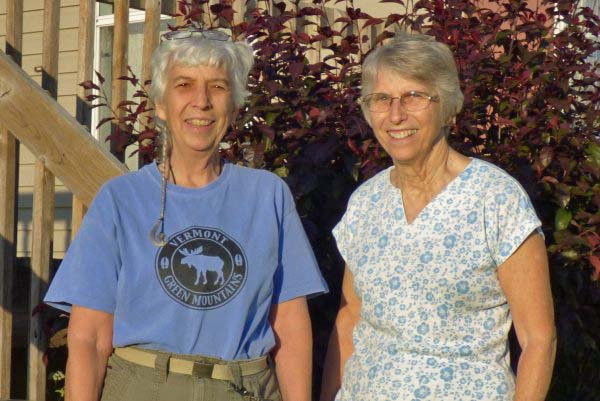 Sharkey & Sylvia love the outdoors.
I think we were all tired.  While we enjoyed excellent conversation, it was a bit more subdued that normal.
Sylvia and I always look forward to Sharkey's visits.  In the [relatively] few years that we have known her, she has become a  very special friend.  We have discovered many things that we share in common.
We particularly appreciated her willing and able hands on Monday morning.  Before breakfast, Sylvia and Sharkey did some weeding in the vegetable garden.  Afterward, she helped us as we secured the fence–making it bunny proof.  We are both very grateful for her helping hands and especially for her great sense of humor.