This is the scene a week ago looking east out of my office window.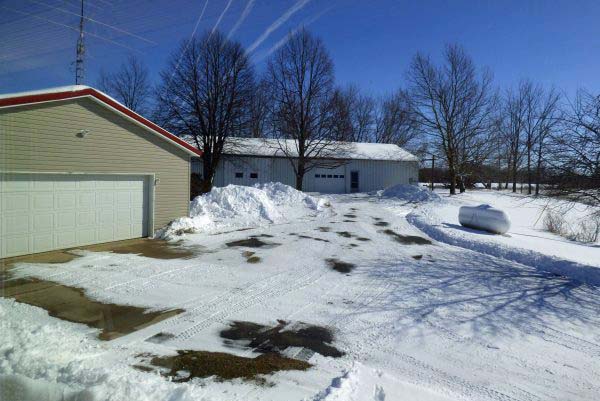 Bright sunshine (that means very cold) and friend, Al, has cleared our driveway.
Seven days later.  The weather has warmed and rain has changed the view.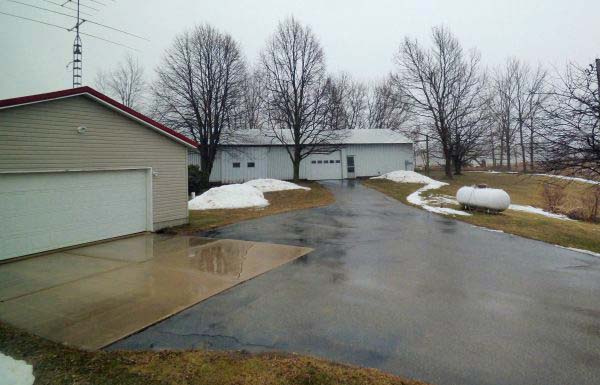 It's mid-afternoon and there is still fog over the field behind our barn.  Rain forecast for the rest of today and all of tomorrow.
Personal Notes
On the follow-up visit to the podiatrist after surgery.  He removed the original dressings around the foot.  Then he wrapped it up in a soft cast, which was topped off with a colorful (and tight) wrap.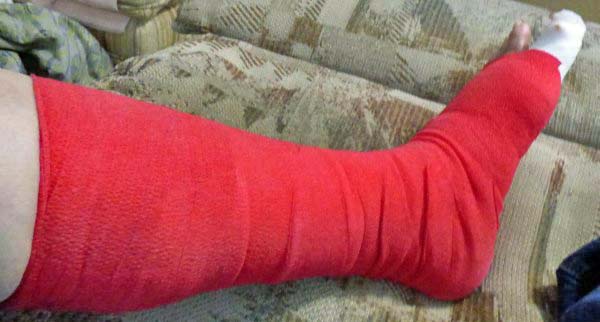 The tight cast and wrap did their job of reducing swelling in the foot and lower leg.  Last week, the doctor removed the cast and its colorful adornment.  He smiled when he saw my foot and said, "You're healing like a teenager."  Sure made me feel good–and I agreed things are going better than I had hoped.
Another month, and he'll remove the two wires that skewer my big toe and keep it connected to the foot.