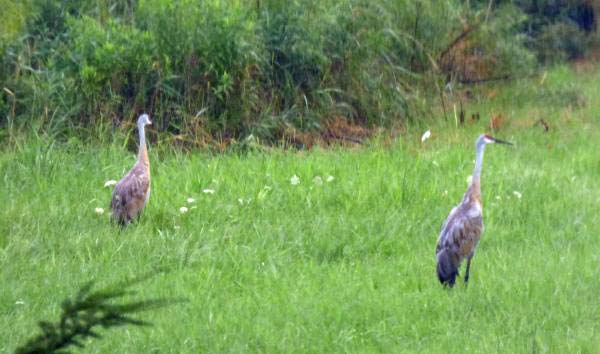 Yesterday, I saw this pair of sandhill cranes in our hay field.  Later they were finding edibles on the ground as they moved about.  They took their time as they alternated between watchfulness and feeding.
I don't often see them on our land, although they are frequent visitors on the other side of the road.  My first thought was turkeys, but a second look proved that wrong.
Other visitors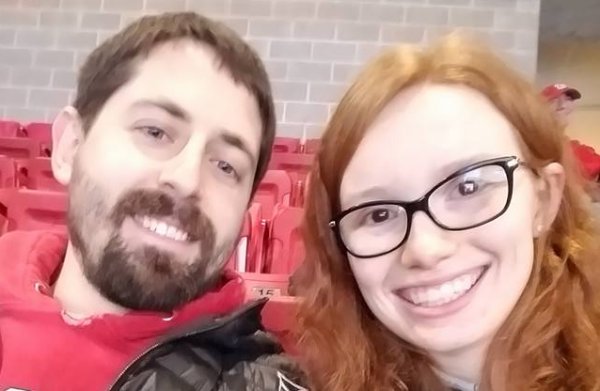 On Sunday, our granddaughter, Briana, stopped by with her boyfriend, Jared.  They were in Michigan to attend a wedding.  This was our first opportunity to meet Jared and we enjoyed a very nice time together.
Like so many things in life, that pleasant visit was over far too soon.  Fortunately we can visit on the phone and online.