Have you noticed that no two years, seasons or days are ever the same?  Each brings its unique joys and sorrows, opportunities and missed chances.
Still the sun comes up in the morning and goes down in the evening, but those are never the same.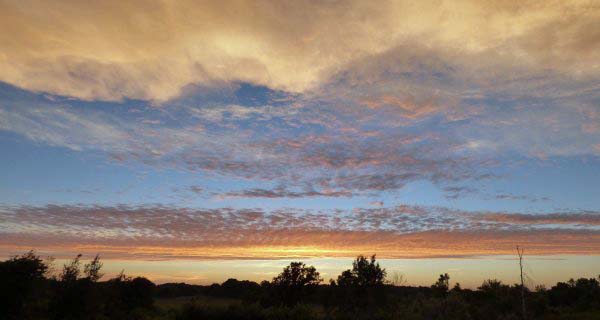 I like that.  If you keep your eyes and ears open, you will see and hear something special with each day.