We received the call Saturday evening.  When we saw Sylvia's sister's name on the caller ID at nearly 10 PM, we were concerned.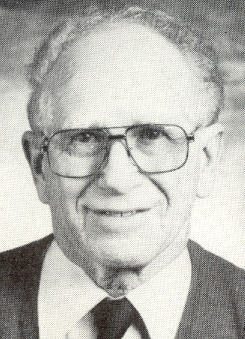 The news was that Dad had passed away very quickly without pain and without suffering.  We've been living in a whirlwind since then.
Here is his obituary:
Leon Nelson Harris
October 26, 2015
Leon Nelson Harris of St. Johns died at home on October 24, 2015 at the age of 98. Born September 7, 1917 to Floyd and Mary (Pate) Harris, Leon worked as a Salesman. In 1939 he married Elouise Irving in Detroit and she preceded him in death in 2001. Leon was an avid reader, enjoyed playing the accordion, and loved to travel. He lived in California, New York, Texas and Florida, yet spent most of his life in the St. Johns area. Leon was a member of Unity Congregations of Lansing and Fellowship for Today. Most of all, he loved family and appreciated their help. He greeted everyday happy to be alive.
Surviving are his children; Joyce (Paul) Blakeslee of DeWitt, MI, Karen (Al) Peterson of Tustin, MI, Sylvia (Charles) Hutchinson of Lake Odessa, MI, Bruce Harris of LeRoy, MI, and Gaylynn (Dale) Isenhoff of Orange Park, FL; 11 grandchildren; and 17 great grandchildren. Along with his wife, Elouise, Leon was preceded in death by his parents and daughter-in-law, Jean Harris.
Funeral services will be held 11:00 AM Wednesday, October 28, 2015 at Osgood Funeral Home, 104 E. Cass St., St. Johns, MI with Charles Hutchinson officiating. Burial will follow at South Bingham Cemetery. The family will receive friends from 2-4 and 6-8 PM Tuesday, October 27th at the funeral home. In lieu of flowers, contributions may be made in Leon's name to the charity of the donor's choice.
I have no further words to share at this point.  I'll not be coming back to this blog for at least a couple of days.
Here's one of the family's favorite memories of Dad and Mom before they were married: