Today, there's a breeze in the trees.
Pollen too, and I want to sneeze.
Achoo!
On her most recent visit, Sharkey identified the species of the maple tree on the north side of our house.  It is a Tatar Maple, which is native to Russia.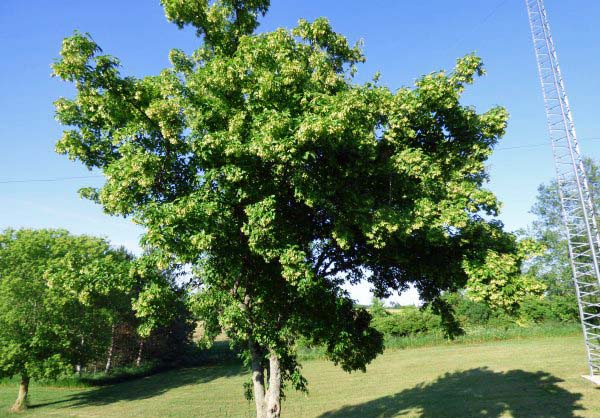 The apparently leaning tower on the right side only indicates that I was pointing the camera at an upward angle.
It doesn't show well in the first pic, but there is a bird's nest in one of those shaded areas.  Let's take a better look.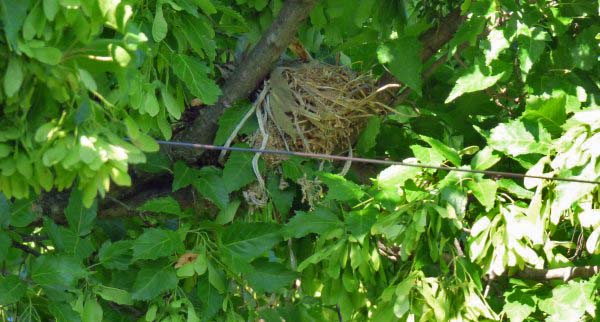 The wire is one of Sylvia's amateur radio antennas.  She doesn't use it these days.  Otherwise, I'd have to trim the tree around it or move it to another location.
This morning, I've been watching the birds make frequent trips to the sour cherry tree.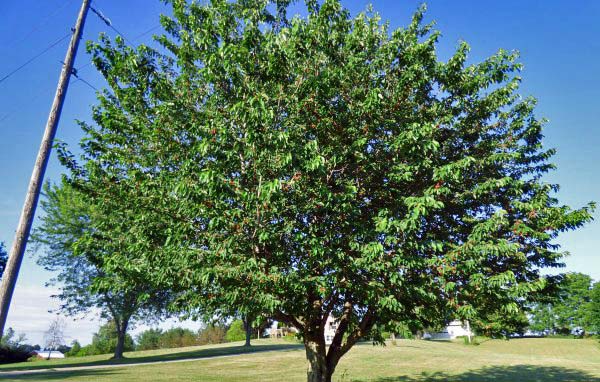 The power pole is vertical.  The camera angle gives an illusion of leaning.  Can you see any cherries in this pic?  Take a closer look.  It's loaded.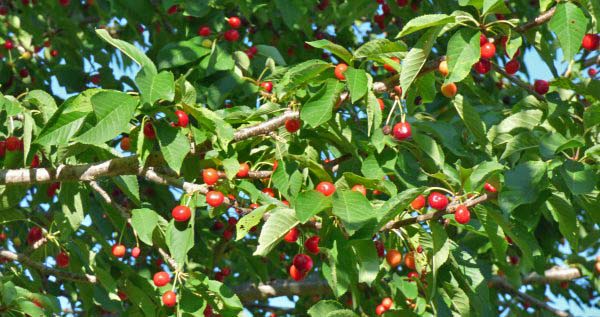 The birds fly in and land on the branches.  Evidently it's difficult for them to get what they want.  Soon they come to the ground and sort through the cherries that have fallen on the lawn.
This fruit is good for people too, but seldom gets ripe enough for us.  The birds get it first.  That's okay . . . they're probably sour anyway. :rolleyes: