It was Monday late afternoon.  I stepped out of the house and onto the end deck on my to the garden.  That's when the aerobatic show caught my eyes.  They were swallows, but not the barn swallows that come out and "dance" with me when I mow the lawn.  (The barn swallows love to go after the insects that the tractor stirs up when I mow.  I enjoy watching their moves to gather in their treats on wings.)
These birds fly in a different pattern.  They look different in color and body shape.  Yet they are obviously swallows.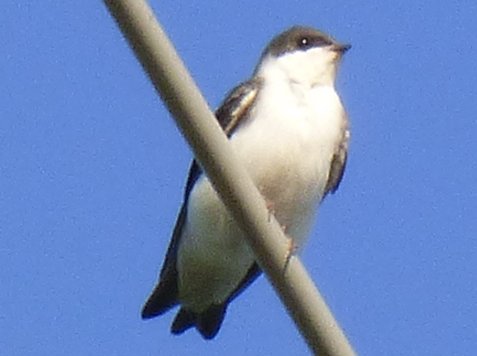 It's a tree swallow.  There were a few dozen of them and they loved to light on my antenna at 75 feet in the air.
By sunset, they were gone.  I haven't seen them since Monday.  I will, however, keep watch for these delightful little creatures.  They put on a good show