I ask this question at close of day
What is that, which comes this way?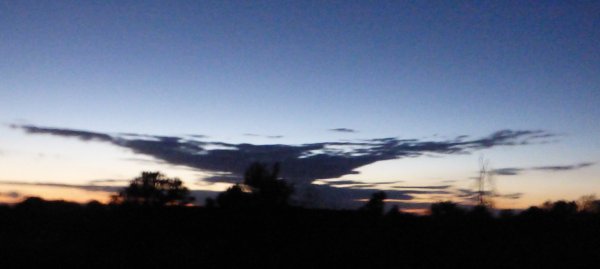 Is it an alien invader?
Perhaps a vulture to feed on carrion.
May hap an eagle to inspire and renew.
Or it could be just a strange cloud formation, but I doubt it is only that and nothing more.
Raven: "Nevermore."
Cottage Update
Sylvia's sister reports some [relatively] minor damage at the cottage from Sunday's storm.  Houses on either side had damage from falling trees.