'Twas the first of May.  Robin sat in the apple tree with his feathers fluffed against the chill air.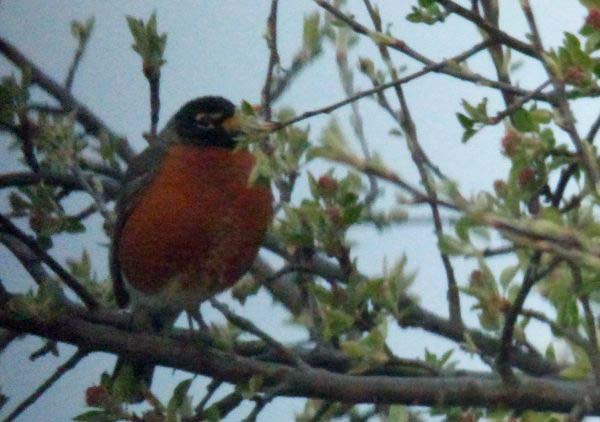 Hand-held shot with my Lumix zoomed into a 1200 mm closeup.  The anti-jitter algorithm in that camera is fantastic.
Robin's breast looked much redder to the eye.  Sylvia saw him first and called my attention away from the Sunday funnies.
They say the early bird catches the worm.  If I'm a worm, I'm sleeping in.  That's all I have to say.