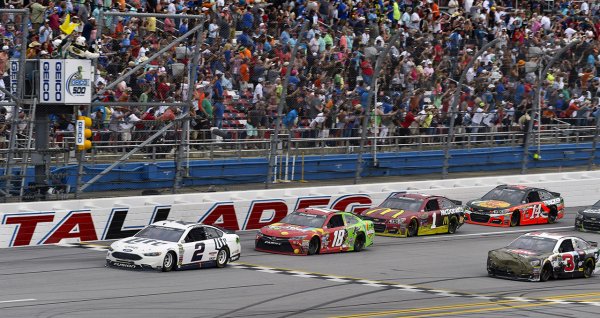 On Sunday, Brad Keselowski drove the #2 car to win the [wreck fest] spring race at Talladega.  This was Brad's fourth win at this track and his second of the season.  I wrote a haiku for him after one of his earlier wins.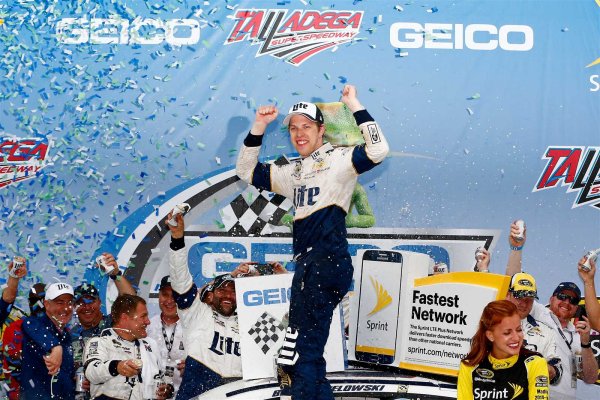 Your car the fastest,
Your smile has stolen our hearts,
In Victory Lane.