Yesterday on the way to church, Sylvia and I were treated to a beautiful scene.  About a half-mile north there is a bean field with woods beyond.  I found myself wishing I had brought the camera.  It was at home.
I decided to go back this morning, if the light was right.  It was!  Here's the first shot.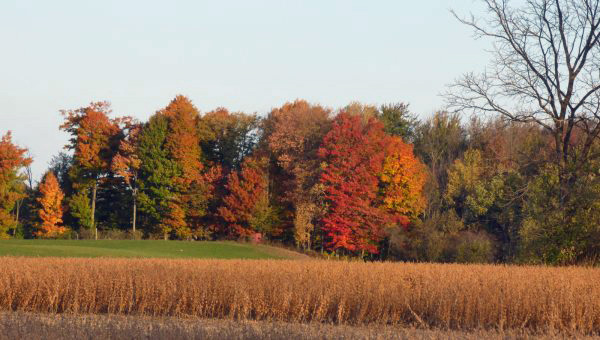 It was immediately apparent that I arrived too early.  So back home to breakfast and a check of the e-mail inbox.  About an hour later, it was time to try again.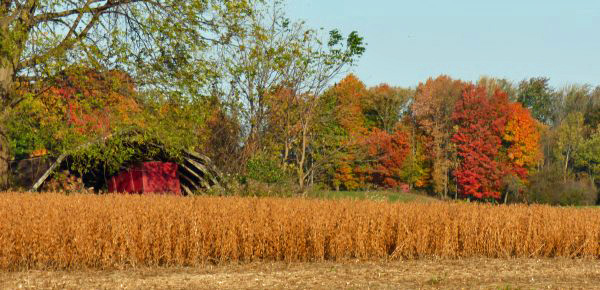 Notice the difference in light on the beans and shadows in the woods.  This is a different angle, as you can plainly see.  I like that old barn roof that provides some shelter.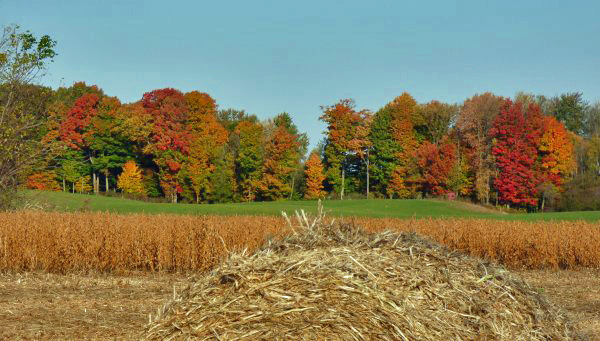 This is my favorite shot of the morning.  The round bale is bean stalks.  Have you noticed the hunter's blind just into the woods?  It's in all the pictures.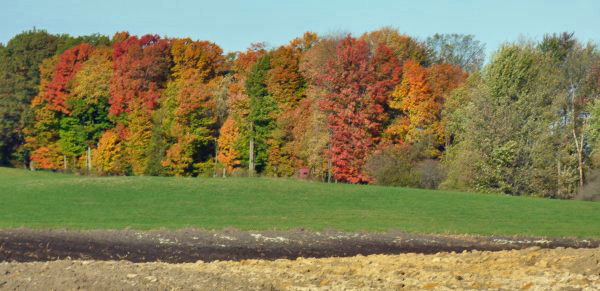 I included this final image to illustrate two concepts.  Those being, light and contrast.  From this angle the sunlight is not at a good angle–too far to the left.  The image looks duller.  I almost gave this a miss, but I wanted to show the contrast of the yellow clay, black loam, green hay field and the autumn woods.
This is just one more reason why we love this neighborhood.  The main reason, however, is the kind of folks we have for neighbors.  They don't come any better than these.