I was in the basement when I saw the monster on the patio door.  I tried some shots from inside, but they didn't work.
With jacket and cap on and camera in hand, I walked around to the basement door.  There was the monster.  Carefully I lined up a shot and captured this image.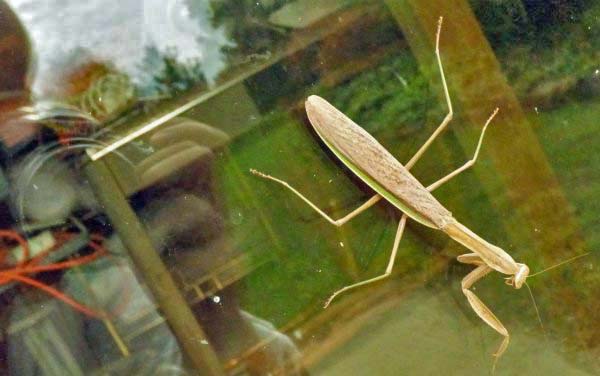 Later, back in the office, I realized that I had gotten into the shot.  Now we can observe the photographer as he lines up this shot of the pious insect.
I've thought quite a bit about this little slice of life and what it has to say to me.  I'll not share that with you, because your experience is different.  However, you might ask yourself, "Who is observing me?  What do those watchful eyes see?"