I've written about my foot problems before.  The problems began when heavy-duty pain sent me to a podiatrist.  After consultation and consideration, he did a bunionectomy on my right foot.
Two years later, I still had heavy-duty pain.  Again we consulted.  I considered that a fused joint will not result in pain.  He did a joint fusion.
The pain did not get better.  More consultation.  This time my podiatrist removed the hardware that held my foot in place after the joint fusion.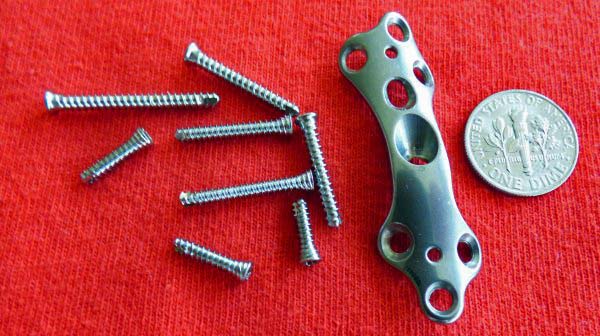 While it is still early to make a definitive statement, early indications point to a happy outcome on this long path.
In the last couple of weeks, I've tried to keep my foot elevated and that is something I can't do here in the office.