In advance of Sunday's NASCAR race at Michigan International Speedway, my favorite driver had something to share with the fans.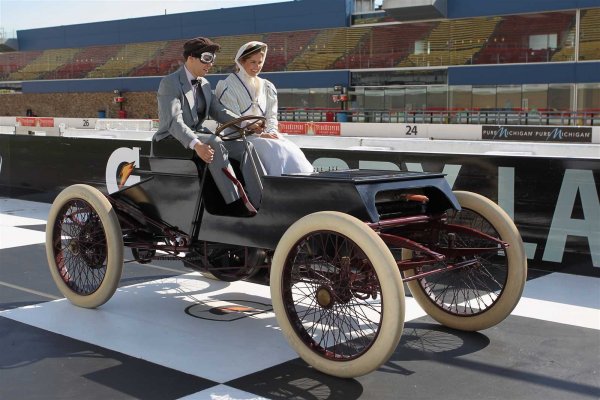 Brad Keselowski, driver of the no. 2 car for Team Penski, took NBC pit reporter, Kelli Stavast, for a spin in a replica 1901 Ford Sweepstakes.  The two were in period costume.  That must have been quite the experience to zip around the big track at 45 mph.  My good friend and neighbor, Jerry, was at the track I'm looking forward to hearing his report on the Sweepstakes.
It was a Sweepstakes that Henry Ford drove in his first race at a horse track in Grosse Point, Michigan in October 1901.  Ford's first company failed, but after he won that race investors came on board.
For my part, I prefer my 20-year-old Dodge Intrepid.  Handles better and has improved comfort and safety features.