It was on June 27, that I last posted a pic of our veggie garden.  You should see it today.  Thanks to Sylvia's efforts, it is flourishing.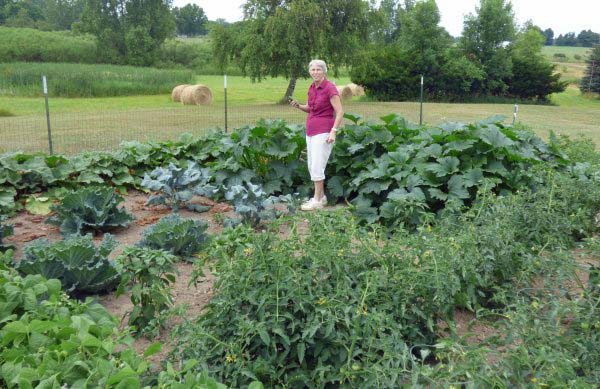 That is a zucchini in Sylvia's right hand and those are the zucchini plants behind her.  We will have an abundance of these beautiful summer squashes,
Looks like were in for our best year of onions, beets and butternut squash (these three not visible in this pic).  Also the jalapeños are loaded and some are ready to harvest.