Looking into the living room last week, I saw this:
The final phase of replacing windows in the house was underway.  It was a good feeling to see the guys at work.
I went back into the office to work on a website.  A bit later I returned and checked on the construction progress.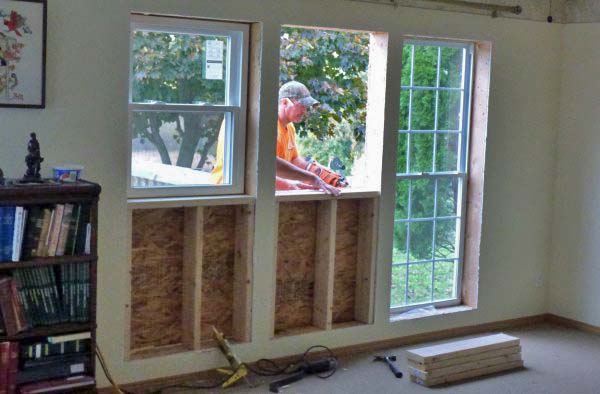 One of the crew is here today to put final touches on the project.  Once that is done, Sylvia will paint and I will install the blinds.  We'll be ready for winter this year.
Timber
I posted earlier about the tree that came down in a recent wind storm.  The County Road Commission sent a work crew to move the tree out of the road.  They left it like this: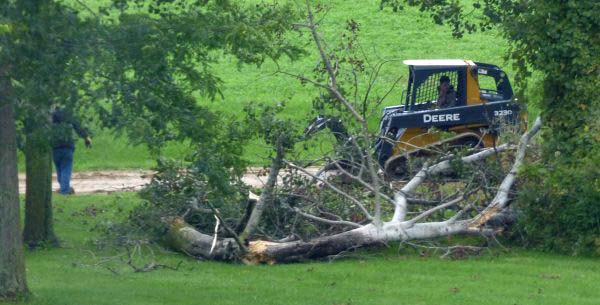 I made arrangements to have our lawn man cut the tree up so that we could toss it on our burn piles.  Before he came, neighbor Bob showed up with his chainsaw and started cutting.  Sylvia and I hurried out to help remove brush and stack the fire wood in a neat pile.  Before he left, Bob helped us burn the brush piles.  Recent rain did not allow the piles to burn completely.  Nevertheless, about two thirds did.  On Friday, we returned from running errands and saw that the wood was gone.  We were very happy.  The scene now looks like this: