Just open your eyes
Beauty encompasses you
See, rejoice, be glad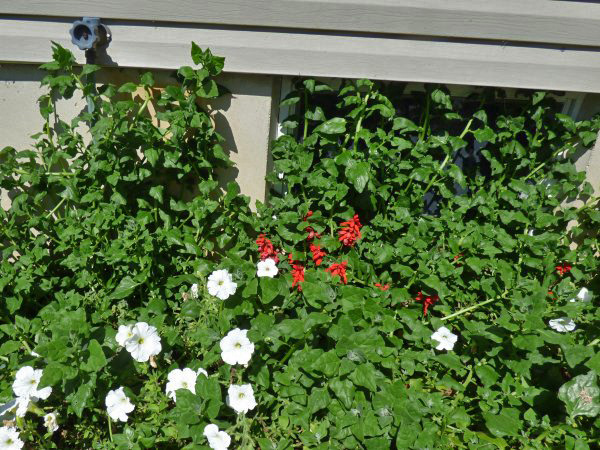 The green plant that surrounds the flowers is New Zealand spinach.  We love it as its leaves are thicker than traditional spinach and (more important) it doesn't bolt in warm weather.  Beautiful greens from spring until first frost!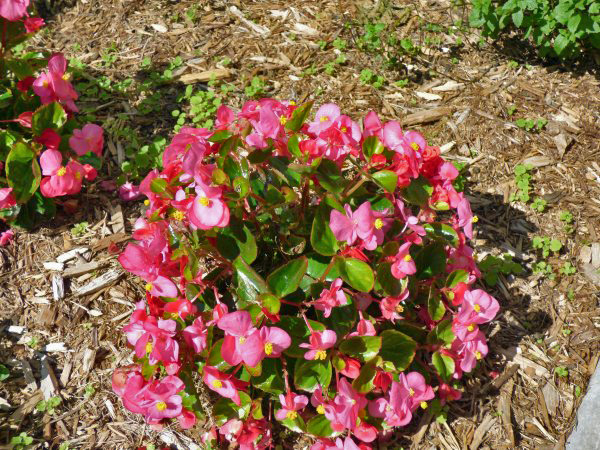 The mulch that Barbara and Bryant put down in Sylvia's granny garden is still controlling weeds very well.  Looks like I need to go out there for twenty minutes and do a little clean up.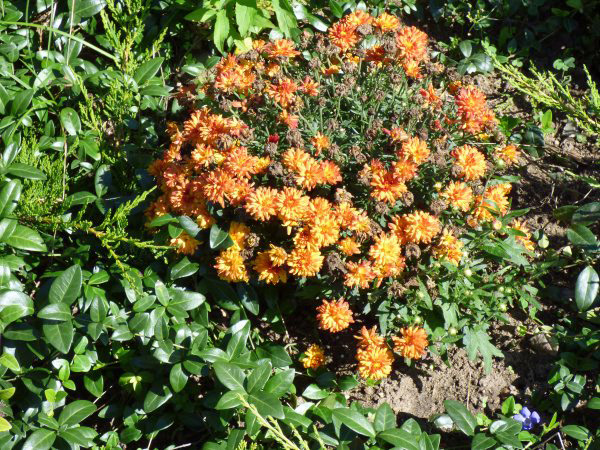 The end of summer is on us, and fall arrives next week.  These blossoms tell me that it will soon be autumn.  Enjoy the warm earth and cooler air of the season.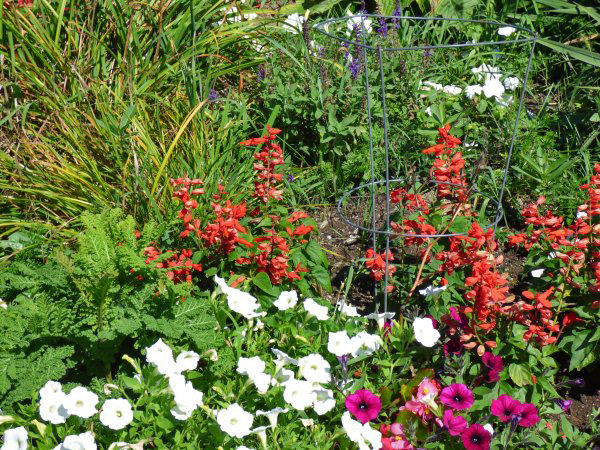 Do you think we need more color in this corner?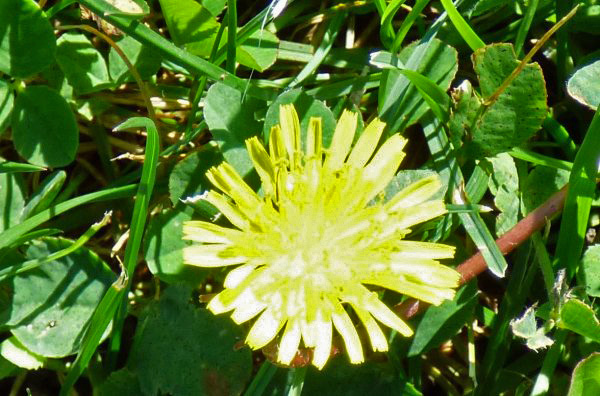 This is here to remind us that beauty is wherever you find it.  What do you see around you?