I heard someone say recently, "It was an open and shut case."  That started me thinking about what that means.  I suppose it's a matter of they open the question, the answer is obvious and so the matter is shut (closed).
Later, I was in the flower garden and saw "open and shut" illustrated.  I smiled when I saw it.  Perhaps you will too.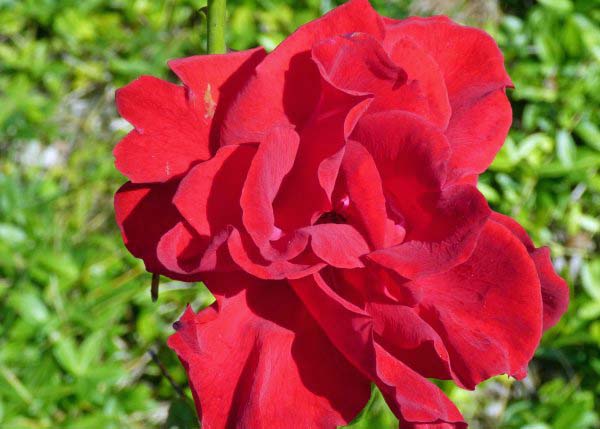 The rose is open.  This late blossom is as beautiful as the first ones, which came in the spring.
This Queen Ann's lace blossom is shut.  (I zoomed in to capture the spider webs that decorate this clump.)  Inside that "fist" the seeds are ripening, protected by the surrounding plant.
The call to lunch has just gone out.  Time to wrap this up for now.