It was April 1 and coming out of the barn, I decided to check on spring flowers.  The snow drops looked great.  Then I saw a splash of rich color.  Was it possible?  The previous two years the crocus had not appeared.  I had feared it was dead.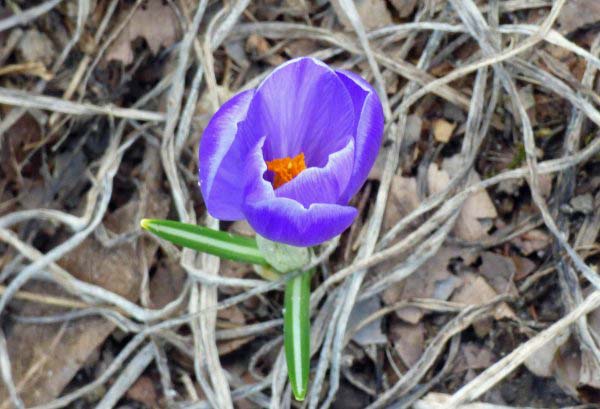 As you can clearly see in the photo, the crocus lives on.  It seems even more alive being surrounded by dead leaves and stalks.
That "find" made my day.  And to top it all off, the sunset that evening was gorgeous.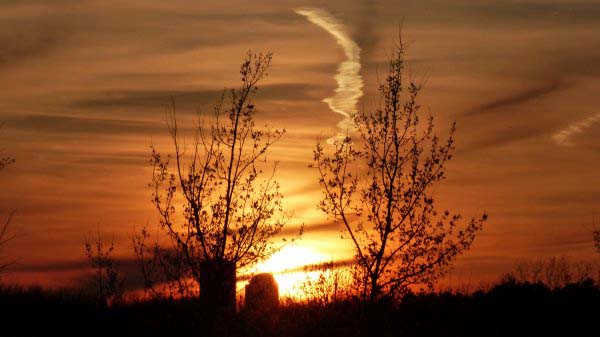 I slept well that night.