What do you do on a sleepless night (if you ever have one of those)?  Recently I faced that situation.  I ended up in the office and looked out at the sodium vapor light that illuminates our house and barn and at night.
My view of that light from the office is through the limbs of an apple tree that is not properly pruned.  (If it bore good apples, I'd take the time and expend the effort to prune the tree for good production.  I've done that before.)
On this particularly night we had received a light snow that had frosted the branches of the apple tree.  It made for an interesting sight.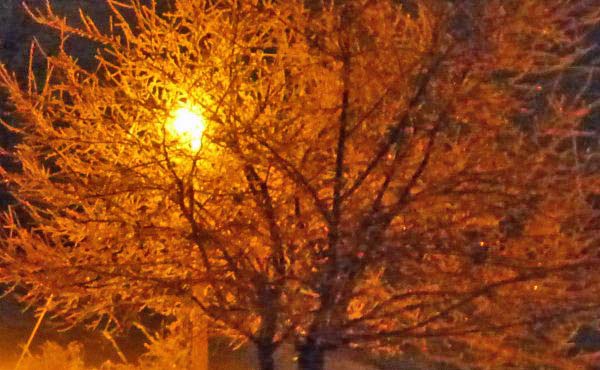 I processed the image with Photoshop Elements to get an image that is more like what my eye perceived.  It is only an approximation.
Reminds me of a giant spider web.  Or maybe it's a mutant sponge.
I thought that flash might help so I tried using that.  With this result: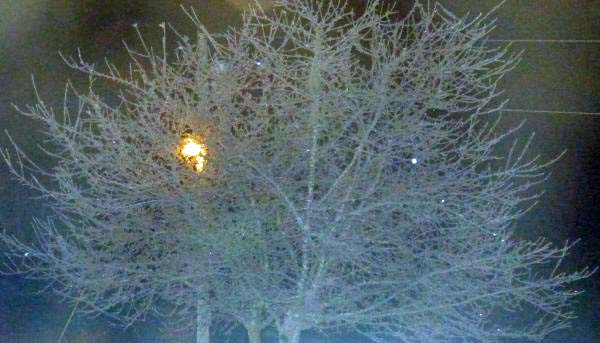 All the beautiful colors went away.  Some sparkles from ice appeared, but this image only leaves me feeling cold.
I'm happy to report that after a medication change, I've not had any sleepless nights for some time now.  I like that better.