We still have plenty of color in the flower gardens.  Sylvia has kept things look good out there.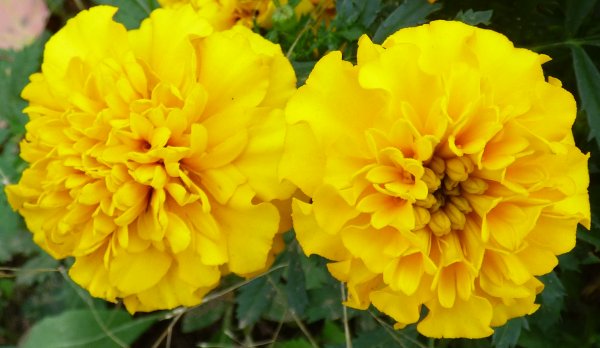 All that gold makes me feel rich beyond measure.  Wait.  It gets better.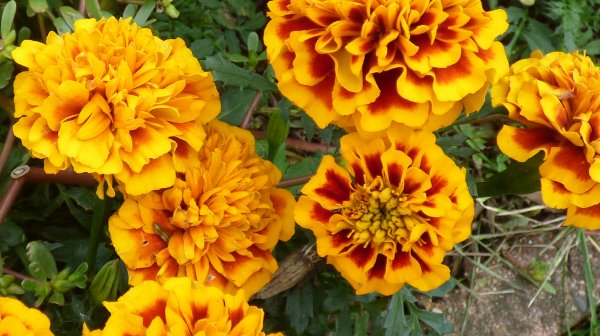 You can pep it up a step.  Or even two.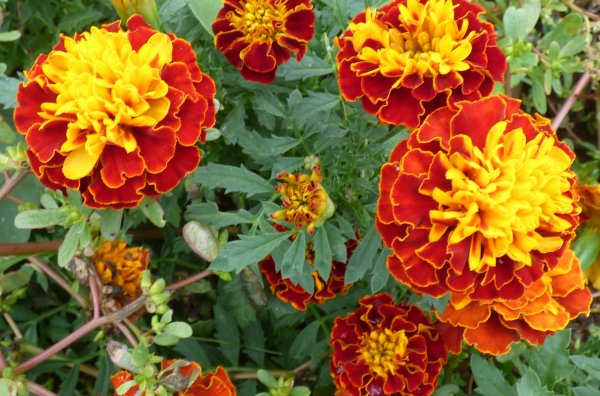 The purslane adds such a nice touch of color that we've let it grow.  At least the ones we didn't harvest earlier for our dinner table.  The succulent stems and leaves are good in a salad or steamed for greens.
This year, we've also added lamb's quarters (yes, the weed) to our diet.  Thanks Sharkey for telling us about them.  The young tender shoots are best and can be added raw to a salad or steamed as greens.  In the later case a bit of balsamic vinegar adds a nice touch.  (Hint: they make good snacks when you are out in the garden or on a hike.)